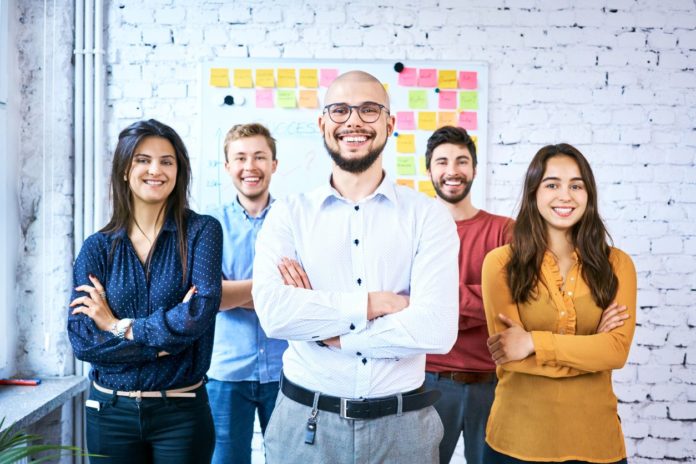 Joint venture health care plans are creating a new dynamic for patients, brokers and employers without compromising standards of care. These partnerships take business one step further by redefining the healthcare experience through combining the clinical expertise of one with the stability of coverage from another to create an affordable, high-quality, integrated solution at the local level. Compared to an Accountable Care Organization (ACO), joint venture health plans align the economic incentives of the insurance entities with the provider organization that allow it to take the member experience one step further through personalizing the care experience from pre-enrollment to claims processing.
Additionally, these efforts aim to connect the members with a long-term primary care provider who can typically cover the majority of a person's health needs throughout their life, from prevention and treatment to rehabilitation and palliative care, according to the World Health Organization. When determining if a joint venture is the right structure to recommend for an employer group, consider the following benefits that allow joint ventures to simplify the process for patients while perfecting the quality of care.
Cost Savings
On the employer side, the question of savings and how this impacts members is one of the main concerns. The amount of savings offered through a joint venture directly stems from the business model that aims to decrease members' total cost of care. This model goes beyond the focus of per procedure costs and access to competitive provider network rates and focuses on timely identification of member needs on a holistic level—saving time and money for the employer. This structure also aims to increase the number of patients, taking the initiative one step beyond the member and employer savings, and draws in additional business on the back end. This multi-directional goal tends to various needs without ignoring the core of health care.
Personalized Care Navigation
When it comes to health maintenance and ensuring the overall health of each member, the integrated health plan includes care navigation support, providing proactive and timely guidance and support particularly to those who have chronic care conditions or have recently been discharged from an acute care facility. These rising risk members, which often generate as much as 70 percent of healthcare costs, often do not have primary care providers that help them manage their care conditions. By partnering these patients with forward-thinking primary care doctors who are rewarded for high-quality, efficient care, members and their families are supported during a critical period in their health care journey.

For health plans offering joint venture resources like a locally-based care team, the benefits include a dedicated medical director, nurses, pharmacists, diabetes educators, social workers, and behavioral specialists who support the members and their families with their complex needs—often face-to-face. This holistic approach includes a community-based focus that seeks to address a broad range of social, economic and environmental factors that shape an individual's engagement in health behaviors. It's an all-in-one plan that focuses on educating and caring for the members while maintaining costs for employers. The more educated the member is on their health, the less likely they are to spend time making up for lost primary care visits and health checks.
Targeted Approach to Member Engagement
One of the many advantages of joint venture health care teams is the ability to identify high-risk/high-cost members early in the enrollment process through the use of patient segmentation data, predictive inpatient admission analytics, provider referrals and pharmacy predictive algorithms. With 63 percent of referring physicians reporting dissatisfaction with the referral process,1 this proactive, targeted approach mitigates frustration and the chances of delayed care. This high-level of information gathered not only helps control costs for employers but also ensures that high-risk members will be properly supported throughout their health journeys. Through partnerships with forward-thinking primary care doctors that are rewarded for high-quality, efficient care for members, the member's care is integrated from pre-enrollment to their in-person visit, and everything in between, through resources such as a virtual care platform that allows members to text doctors 24/7 at no co-pay. Providers with tools and resources that help them simplify their practices and focus on delivering great care to members is essential.

Care coordination teams can identify earlier high-risk/high-cost members and engage with them before they are discharged from the hospital. This high-touch case management is integrated with the rest of the provider partners and can be personally tailored to include home visits, accompanying members to doctor visits, as well as caregiver education and training. Through this process, all patient needs are addressed and considered a priority. This expands to all members, including the high-risk/high-cost ones without the disadvantage of driving up costs that impacts all parties.
Value-Based Care
In an effort to reduce member and employer costs, joint venture partners are linking up with forward-thinking primary care physicians by securing value-based arrangements that reward them for high-quality, efficient care for members. This also provides them with tools and resources that help physicians simplify their practices and focus on delivering great care to members, offering timely appointments, often with same-day/next-day availabilities. Physicians also have access to enhanced data to ensure members' care is efficiently coordinated, especially after an ER or inpatient visit, and do not have to hassle with referral requirements to in-network specialists. These efforts aim to ensure the amount of work being missed by the member is reduced, without compromising health needs as well as reducing the $150 billion in U.S. healthcare costs due to missed appointments.2
Looking at it through a high-level lens, the joint venture health plan is setting new standards of care and taking partnerships to a new level from patient education to integrated solutions that benefit all participants and eliminating waste in the health care system that results in higher quality of care for lower costs. This structure is the future of health care where providers and payers become true partners to coordinate care for the benefit of the employer and members.
References:

ibid.