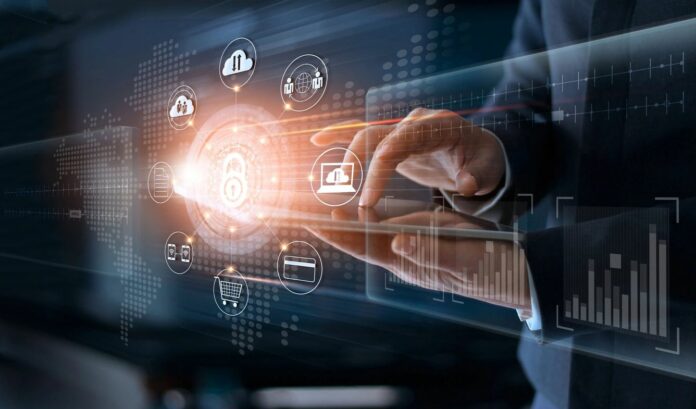 Far too often I see employers struggling with HR and benefits technology systems. Too many of them aren't set to accommodate the way that today's employees, benefit and tech providers operate. The employers aren't to blame, nor are their broker partners. These systems are a result of myriad factors culminating over several years. But, while brokers aren't to blame for many of the benefit technology challenges employers are facing, more and more they're being asked to fix them.
So how did we get here? Every year new systems are coming out with new features and new ways to manage the data in those systems. These systems can serve all kinds of functions: Benefits enrollment, benefits administration, payroll management, time off requests and performance management, just to name a few. On top of that, you can have multiple third parties (carriers, payroll systems, etc.) that need to access data in these systems. And, even further, an employee can make changes by contacting HR, by going into some of these systems and making changes, or by contacting a carrier directly.
You can have a variety of technologies, serving a variety of functions, to a variety of users, with a variety of ways that data can be modified. It's easy to see how it's become such a challenge to manage.
These employers are looking for simplicity in a complex world. That's why so many brokers are getting asked questions about technology. Technology is supposed to make our lives simpler, but with the different systems employers are using, achieving that simplicity has become a challenge.
You don't have to become a technology whiz to succeed in our increasingly technology-reliant industry, but you do have to know enough to be dangerous. Below are helpful tactics I've found that will make the technology conversation easier when meeting with employers and their HR staffs.
Know your goals—One of the most important things you can do when setting out is clearly establish your goals. You're probably going to encounter more systems and solutions than you can keep track of, so make sure you're well aware of what it is that you want to accomplish for your employer when setting out and don't lose sight of that goal. It's easy to get lured by fancy technology that doesn't really fill a need or doesn't fit what you set out to do.
Understand the key players—There are solutions that are cropping up to try and handle the data confusion, so you need to at least be familiar with some of the key options. Some are looking to all-in-one solutions that handle a wide variety of HR functions. These can be challenging, however, because it's hard for any one system to be all things to all people. Another promising solution is API (Application Programming Interface) which is a more easily-configurable technology solution allowing different systems to pass data back and forth in real time.
Ask lots of questions of technology providers—Not all of these solutions are the same. Especially when it comes to API technology, you can run into a variety of providers claiming to offer API, but they're offering a one-way solution or a solution that may not be passing data back and forth between systems in real time. Vet your options thoroughly, and make sure what you think you're getting is what you're actually getting. That starts with asking lots of questions about the technology providers before you bring them to clients as a solution.
Seek flexibility—To the point made earlier about the difficulty of any one tool being the solution to all people—you need to seek flexibility. Either with an all-in-one solution that has enough options or features to account for varying needs or with API that can be configured to connect to multiple systems, you have to look for tools that offer you flexibility. That way you can suit multiple systems, employer needs and handle the required data necessary to speak between systems. You'll have more confidence that the tools you're providing will work for your employers if you know there's flexibility coming from the provider.
Understand the implementation process—There's nothing worse than having a client excited about an opportunity to fix their technology problems only to find out that they'll have to commit significant time and resources to get their solution up and running. Take the time to understand what the timeline and time investment looks like for implementing your technology solution. Remember, the goal is to make life simpler. A provider with an easy, replicable process for implementation leads to quicker, easier implementation for your employers and will save everyone time, money and energy.
Find long-term partners—As with any solution you bring to the table, your technology solutions won't work perfectly 100 percent of the time. Seek a trusted, long-term partner that you can work with who you know will be responsive as issues come up. Part of the solution you'll bring are the actual tools or technology, but sometimes the company behind the technology is just as big a part.
Managing a company's data is a challenge and brokers are increasingly being asked to find a solution to that problem. Arm yourself with knowledge about the providers and solutions for solving the HR data challenge to set you and your clients up for success.