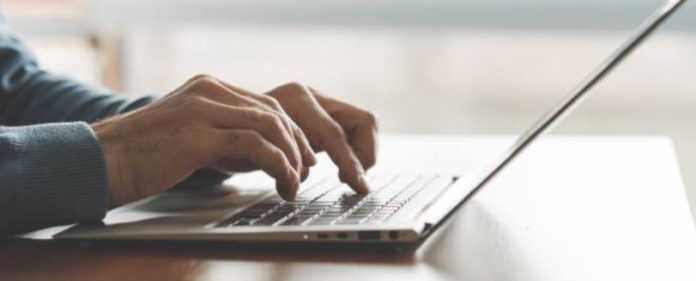 I have had the distinct honor and privilege of serving on the NAILBA Charitable Foundation board for the past six years. Due to some sort of bureaucratic nonsense my formal service to that wonderful organization has been heartlessly guillotined, though some modicum of solace was achieved through sneaking a mole onto the board—my marital Mata Hari and Broker World CFO, Hope Howard. Rigorous honesty demands that I voice my anticipation that future board meetings will run much more smoothly and productively in my absence.
The mission statement of the NAILBA Charitable Foundation reads as follows:
The NAILBA Charitable Foundation is the philanthropic arm of NAILBA (the National Association of Independent Life Brokerage Agencies). Since 2002, Foundation grants have helped charitable organizations in the communities in which NAILBA members and their corporate partners live and work, and ultimately achieve its mission of making dreams come true for those less fortunate.

The mission of the NAILBA Charitable Foundation is to encourage volunteerism among NAILBA members and provide grant funds to worthy charitable organizations that serve to enhance the quality of life for those less fortunate, with a special emphasis on children. Every charitable organization applying for grant funding must be sponsored by a NAILBA member agency, exhibitor, sponsor, or advertiser.

In a time when competition for grant money is fierce, the NAILBA Charitable Foundation is dedicated to providing funds to small, well-run charities in your community that may not otherwise have access to additional funding. Visit our GRANTS page (www.nailbacharitablefoundation.org/grants) for complete details on how to help a charity in your community receive a grant from the NAILBA Foundation.

To further the Foundations core intentions, grant funds must be requested to be applied to a particular initiative within the charitable organizations submitting applications and may not be simply allocated to the applicant's general operating fund. Through the generosity of NAILBA members and corporate partners in the past year, the NAILBA Charitable Foundation was able to award $225,000 to charities local to NAILBA member agencies, carrier partners and vendors. Congratulations to these organizations and their sponsors, and thank you to Foundation contributors! Announced during a dedicated general session at NAILBA's annual meeting in November, the following charities received funds for the 2018 grant cycle:

Wounded Warriors Family Support (Col. J. William Felton III Grant Winner) $45,000—Omaha, NE (Sponsored by Art Jetter, Art Jetter & Company)
Caruso Family Charities $25,000—Lakewood, CO (Sponsored by John McWilliams, Colorado Brokerage Group)
Mauzy Foundation $21,389—Alamo, CA (Sponsored by Jeff Mooers, H. D. Mooers & Co.)
Rainbows for Kids $20,000—St. Louis, MO (Sponsored by The Marketing Alliance)
Reset Mentoring $16,000—Leander, TX (Sponsored by Parks LaMarche, CPS Integrated Marketing & Insurance Services)
Caring for Kids $15,000—St. Louis, MO (Sponsored by The Marketing Alliance)
Downtown Ministries $11,908—Athens, GA (Sponsored by Chad Milner, The Milner Agency)
Delta Gamma Center for Children with Visual Impairments $10,000—St. Louis, MO (Sponsored by The Marketing Alliance)
Lotus House $10,000—Miami, FL (Sponsored by Robin Landers, Landers-Stein & Associates)
Promises 2 Kids $10,000—San Diego, CA (Sponsored by Steve Sublett, CBIZ Life Insurance Solutions)
Salina AM Chapter of AMBUCS $10,000—Salina, KS (Sponsored by Dex Umekubo, Producer's XL)
Warming House Youth Center $10,000—Wilmette, IL (Sponsored by Steven J. Brown, Brown, Brown & Gomberg)
Jester & Pharley Phund $6,000—Palos Verdes Estates, CA (Sponsored by Lynne Rosenberg Kidd, Innovative Solutions Insurance Services)
Jamie's Dream Team $6,000—McKeesport, PA (Sponsored by Ryan Moad, Underwriters Brokerage Services)
Children's Cancer Network $5,000—Chandler, AZ (Sponsored by Dave Chittenden, The Chittendens)
Since 2002, the NAILBA Foundation has raised and contributed over $3 million to more than 200 deserving charities and community organizations nationwide. Fantastic work from the NAILBA community which exemplifies the caring and service to others that is, in my mind, a moral tenet of our industry as a whole. For more information about the NAILBA Charitable Foundation and to make a contribution or review past grant recipients, please visit www.nailbacharitablefoundation.org. [SPH]