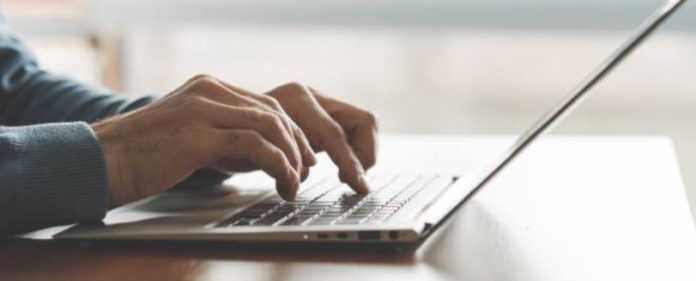 In Memoriam
Sad days indeed for the brokerage community, as we recently lost not one, but three of those great personalities that helped frame and expand brokerage from the beginning.
Paul Doyle passed away on Friday, March 22. He was born April 20, 1938, in Indianapolis, IN, and relocated to Pascagoula, MS, in 1960. After serving his country in the US Navy as a submariner, Doyle came into the life insurance industry as a salesman with Piedmont Southern in 1964 and was agent of the year in 1965. He embraced brokerage with his creation of Crisis Management Agency in 1971 working with Crown Life and Guardsman Life. He earned his CLU designation in 1972. Crisis Management Agency was one of the early members of the National Association of Independent Life Brokerage Agencies (NAILBA), joining in the early '80s and Doyle served on the board from 1994-1996. He Joined BRAMCO in 1994. He was very involved with NALU/NAIFA for over 40 years and went through the chairs. He was also a member of GAMA and MDRT.
Paul's son P. J. Doyle shares that Paul truly loved what he did for a living. He was very proud of our industry. He retired in 2002 and became a charter boat Captain, a Master Naturalist with the Audubon Society, a volunteer with the Sheriff's Flotilla, a member of the American Legion, the Knights of Columbus, the Gulf Coast Charter Boat Captains, the US Submarine Veterans, Inc., and the St. Vincent de Paul Society where he helped provide utilities and food to the needy.
P. J. shared two of Paul's favorite sayings: "Do what's expected of you and a little bit more," and, "The successful people are the ones doing the things no one else wants to do."
According to P. J., "Dad was a horrible golfer and didn't realize that winning the 'Best Dressed' award at a golf tournament wasn't a good thing! And he always proudly won that award."
I knew Paul Doyle to be a marketer of great insight and integrity, and fondly remember several times when he took time to offer me words of encouragement and shared stories about the early days of insurance brokerage. Thank you Paul.[SPH]
John "Skeeter" Coleman passed away the evening of April 25. He served as managing director of Broker World from 2004-2011, using his unique ability to build and nurture relationships to promote and advance our brand, and drew from his limitless supply of friends in the BGA ranks to further strengthen the publication's standing as the voice of the brokerage industry.
Skeeter began his career in 1971 as brokerage manager for Brokerage Services, Inc. in Lynchburg, VA, and in 1976 joined Lucy Dulin, Inc., an independent brokerage agency in Dallas, TX, where he served as vice president of marketing and, in 1982, purchased the agency which he then built into a national marketing organization—Dulin Coleman, Inc. In 1993 he sold the agency to Accordia, Inc., and continued to manage it as president of Accordia Personal Benefits of Texas, Inc., until 1994.
In 1994 Coleman joined the Allstate Financial organization as vice president of sales management for its subsidiary Lincoln Benefit Life, becoming senior vice president, strategic marketing, in 2000. He was named senior vice president, distribution, for Allstate Financial in 2000, a position he served in until 2003.
He had a bachelor's degree in philosophy from St. Mary's University, Baltimore, MD, and did graduate work at the University of Virginia. He was an NASD Registered Principal, licensed in Series 6, 63, 26, 7 and 24, and held the CLTC designation. He was a past president of BRAMCO and the Risk Appraisal Forum, and served on the NAILBA board of directors.
In 2008 Skeeter was diagnosed with congestive heart failure while living in Costa Rica, underwent surgery to have an internal defibrillator placed and then received stem cell treatment to repair the damaged cells in his heart—a practise not yet approved in the U.S. Soon after his treatment he was feeling great, walking, and enjoying a wonderful quality of life. He eventually required a new heart and received a transplant in 2016. As soon as he was able he tracked down the donor's family and spent precious time celebrating the donor's life and soothing their loss with his incredible charm and gratitude.
John not only worked with the non-profit Help Hope Live to raise money to help finance uninsured medical expenses associated with transplantation, but brought his story to the industry, speaking several times on stem cell treatment and his heart transplant at the Risk Appraisal Forum.
Bob Lombardo, Ash Brokerage of Southwest FL, one of Skeeter's RAF buddies, said, "I know all who knew Skeeter will miss his quick wit and shenanigans. I will always remember his comedic persona, affectations of foreign accents, practical jokes and mostly his caring and warmth."
Following on the theme of caring, Steve MacNamee, The MacNamee Group, had this to share, "Here is a bit of the Skeeter that some didn't know…He and I were in a retail store in Mexico on a BRAMCO trip. He went outside for a minute and I watched through a window. He saw a dishevelled woman with three little kids walking by and Skeeter gave her all the pesos he had in his pocket. She cried and hugged him. When I asked him how much he gave her, he said, 'Mac, I gave her all I had.' Skeeter was a big softie."
While spreading the word about his passing to his friends in the RAF, one reply was almost universally offered: "He was one-in-a-million."
Ever the devilish prankster, members of the Howard family were by no means immune to the Coleman unique wit. I can remember many times when either my mother or father held the phone to their ear, listening for a few moments with looks ranging from quizzical to guarded to outright indignant, before breaking into a crooked grin and proudly proclaiming, "You don't fool me…this is Skeeter!"
Skeeter's warmth and friendship will be both cherished and missed by too many to count, but his wit and mischievousness was perhaps best summed up by Bob Lombardo: "Watch out God!"[SPH]
True industry icon Irv Shaw, Shaw American Financial Corporation, Louisville, KY, passed away peacefully on April 12. He was born in Brooklyn, NY, served in the U.S. Navy on a variety of attack ships in the Pacific, and attended Brooklyn College.
After a brief but successful stint in the garment industry (where he met his fabulous wife and frequent insurance industry darling Happy), Shenandoah Life recruited him into their life insurance sales force. With his natural talent and great work ethic success came quickly and a progression of agency management jobs were his—first the Atlanta office for Shenandoah, then in 1961 the large State Mutual Life Louisville office and finally the Manhattan Life Louisville agency.
Frustrated by restraints imposed by the various home offices, by the mid-1960's Irv began to think of managing an agency that was solely his own. His creativity led him to an innovative idea: The wholesaling of life insurance. At the time a complicated endeavor, as most innovation is, Irv devoted his marketing and sales brilliance to help bring seminal change to the life insurance industry and create an approach to better serve more American consumers—life insurance brokerage. In 1967, he founded the life insurance brokerage agency that later became Shaw American Financial Corporation.
During his career, Irv was involved in all sectors of his profession. He was a member of a variety of professional organizations, founded or co-founded many of them, and held every office on many of their boards. He created or helped create Life Inc., LifeMark, the Risk Appraisal Forum (RAF), the National Association of Independent Life Brokerage Agencies (NAILBA), and the Kentucky Association of Health Underwriters (KAHU). Every one of these organizations still serve the insurance industry today, and most life insurance products sold today are placed through a member of one of these organizations. Irv also held every office in the Kentucky Association of Life Underwriters (KALU), the Louisville Association of Life Underwriters (LALU), the Louisville General Agents and Managers Association (GAMA), and the Advanced Underwriters.
In 1990, he was awarded with a Lifetime Achievement Medal of Honor by the Kentucky State Association of Life Underwriters. In 2002, he was awarded the Douglas Mooers Award for Excellence at NAILBA's annual conference. The brokerage industry's highest accolade, it honors excellence in brokerage, and is awarded to the individual most committed to furthering brokerage and independent life brokerage as a distribution system. In his 50s, Irv earned a number of professional designations and degrees: CLU, RHU, ChFC, REBC, and LUTCF. He was often teased by his peers and colleagues for the "alphabet soup" following his name on his business cards.
Irv was passionate about helping the community. Besides being the former mayor of the City of Moorland, KY, he held chairmanships in numerous volunteer, civic and charitable organizations including serving as president of The Temple Brotherhood, and as acting Scout Master for Louisville Troop 316. He enjoyed bringing joy to others, became a licensed officiant for weddings, and performed many ceremonies for family and friends, including for his son and daughter-in-law, Jon and Maria.
Irv was a family man and spent most of his spare time with his family. He loved both Louisville and Kentucky basketball, horse-racing (one of his consortium's horses won the Indiana Derby in 2008), trips to New York to see Broadway Musicals, Actor's Theater, learning about new technology, reading and traveling the world with his love, Happy.
I knew Irv Shaw to be one of the kindest, most enthusiastic and upbeat people I ever met in this business. Heartfelt in his friendship and unfailingly generous with his time, I remember many times he would take me aside to offer me an insight or two from his truly vast reservoir of industry knowledge, a kind word about my father and his contributions to the industry, or appreciation of my effort and encouragement to aid my continued development. Although he was one of a handful who truly shaped my passion for the industry and my development as a servant to the brokerage community, I missed his memorial service much to my shame. I remember he used to say, "Stephen, I'll remember you in my will…" (which he, of course, meant simply to be a "shout out" after his passing—but the double meaning tickled him). I wonder if he did thusly "remember" me…I'll certainly never forget him.[SPH]