In Memoriam
There have been too many of these lately, but this one really hit me to my core—truly one of my dearest friends in this business, Mike Thomas of J.L. Thomas & Company, Cleveland, OH, passed away October 10 after a nearly year-long fight with colon cancer.
Jerry "Michael" Thomas was born in 1952. He graduated from Baldwin Wallace University in 1974, where he was a member of the Letterman's Club for baseball.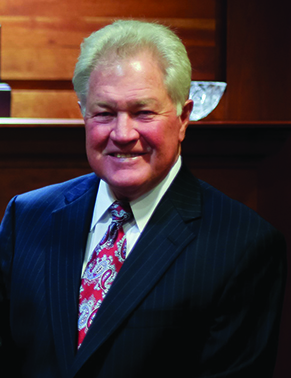 Mike began his insurance career with Northwestern Mutual as a special agent, but joined J.L. Thomas & Company the following year. Along with his brothers Dave and Craig, Mike built J.L. Thomas & Company into truly one of the premier brokerage general agencies in the country, offering brokers expert help in placing life, long term care and disability income insurance as well as annuity planning. I always found it fascinating, and a little unbelievable, that all three brothers co-managed the company as equals—each as a Principal—with no Chairman or President.
Mike earned his CLU designation in 1983, was president of the Cleveland Association of Life Underwriters in 1994 and 1995, a member of NALU (now NAIFA) for 45 years and served on the board of directors for NAILBA from 1995 to 1997. He served as the treasurer for the study group SUB Centers for 10 years and was a member of the Risk Appraisal Forum. Mike was very well respected in the underwriting community and helped the agency develop many strong relationships with the industry's premier carriers. The agency is a member of LifeMark Partners.
Mike was well loved in the brokerage community, countless are his dear friends among carrier reps and BGAs, and I can only strongly presume the brokers doing business with J.L. Thomas. Every time I can remember seeing Mike at NAILBA or LifeMark Partners' meetings he was either surrounded by smiling and laughing faces or in deep one-on-one conversation with a respected carrier VIP. Or giving me a great laughing bear hug and catching up on one another's lives. Mere hours after his passing word was already circulating and I heard from numerous friends the sad, sad news.
Civic pride and the attendant duty were important to Mike as well. He served as trustee of the Rocky River Public Library in the 1970s, and on the Cystic Fibrosis board, Ronald McDonald House of Cleveland board, Town Cryer's of Westlake, and board of directors of the West Shore Montessori Schools.
Mike also served as a girls softball coach and soccer coach for both of his daughters' teams. His family was very important to Mike and he particularly loved spending time with them at the family's cottage on Crane Lake in Ontario.
Mike leaves behind his beloved wife Michele, daughters Katie and Alli, brothers Dave (wife Paula), and Craig (wife Stella), sister Jane (husband Jim Kelly), and nieces and nephews Kurt Thomas (Nicollete), Sara Thomas, Jerry Thomas (Dr. Anne), Christina Lumsden (Nick), Jackie Kelly, and Tommy Kelly. Memorial contributions may be sent to the American Cancer Society, P.O. Box 24478, Oklahoma City, OK 73123.
Mike always had a great deal of respect for my dad, and thankfully he easily transferred that into a precious friendship with me. I'm lucky enough to consider all three "Thomas Boys" my dear dear friends.
Tough guy that he was, Mike would tell me each time I called (which is never frequently enough, is it?) that he was "Doing good. I'm gonna beat this thing." I guess somewhere it morphed from the expected mantra of the optimistic fighter I knew him to be, to the reassuring words of a compassionate fibber. Michelle…Craig…Dave…my heart goes out to you. Dammit, I'm really gonna miss that guy. [SPH]