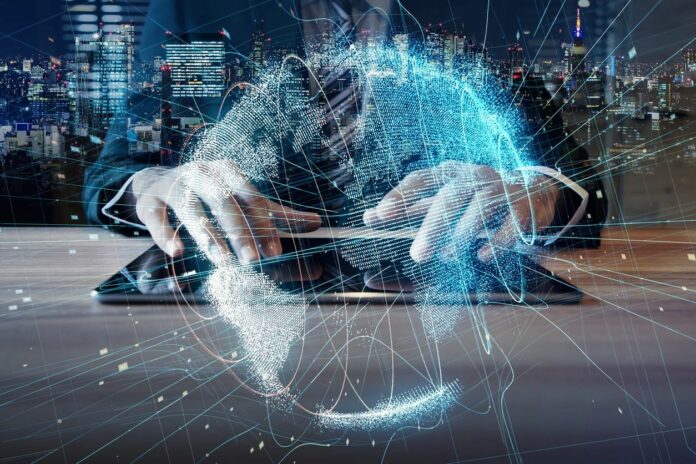 It's easy to think that this is over simplified, but if you want to place more life insurance business and get paid commissions faster, then you need to eliminate paper! Use eApp instead of submitting a paper application; don't send licensing and contracting forms via mail or email—do it electronically on a platform like SureLC by SuranceBay; eDeliver life policies rather than mailing or hand delivering paper policies; and process commissions from a carrier's commission data feed instead of manually using paper commission statements. Trading partners in the life insurance industry have their administration systems and distribution platforms interconnected by using insurance data exchanges that move data seamlessly via standard messages. What you get is speed, accuracy and reduced labor costs.
Accelerate Cycle Time with eApp and eDelivery
There are several ways to submit life business electronically such as using an eApp or eTicket platform plugged into one or more fulfillment models like a tele-interview, accelerated underwriting or predictive underwriting with auto-issue. Whether the agent is submitting the business on a single carrier platform like CBLife QuickApp or a multi-carrier platform like iPipeline iGO, the data is being transmitted to the fulfillment center or directly to the carrier using a standard data message. This data automatically populates the recipient's admin system in good order, auto-creating the case and triggering requirement ordering or ultimately policy issue. Cycle time compared to processing paper is at least 60 times faster resulting in up to 85 percent placement of paid business.
Delivering life policies electronically (eDelivery) benefits carriers, agencies, agents and consumers. The cost savings are huge; there is also a decrease in NTO rates, better customer experience, tighter legal and compliance control, and commissions are paid faster. Here are some impressive eDelivery statistics:
70 percent reduction in cycle time.
55 percent of the eDelivered polices are being completed within 48 hours.
Consumer opt out rate is below 10 percent.
95 percent of agents repeat use (Stickiness).
Reissue time is significantly decreased.
Eliminates the cost of postage and transportation.
Higher placement rate (ePayment).
No need to chase down delivery requirements.
Automate Commission Accounting and Paying Agents
The electronic transmission of commissions provides many benefits to the carrier, general agency and for the agent. If a BGA uses a commission accounting system either as part of their agency management system, like Ebix SmartOffice, or a separate commission system, like SPI GreenWave, to track commissions received, then a commission data feed from a carrier is critical for tracking payables on in-house deals to pay overrides on modalized premium to a BGA's top producers. This improves the effectiveness and efficiency of commission processing by eliminating and reducing time delays, costs and potential errors with manual processing. The result of an electronic commission statement is automated reconciliation. The data in the electronic commission statement enables the BGA's commission accounting system to verify if all participants in a case hierarchy were paid correctly on the expected modal premium, identify chargeback of commissions and adjustments, match the transaction total against the commission check amount, and list expected commissions on cases that were not received at all. Another benefit is persistency management, which provides an opportunity to improve and stabilize long-term income. The carrier can reduce expenses by eliminating the printing and mailing of commission statements, not to mention all the urgent "special requests" for commission information. The commission data empowers the BGA to handle more efficiently commission status calls from agents by providing better service, resulting in fewer status calls to the carrier. The commission data feed makes it possible for the agent to see their commission statements online at the carrier and/or BGA's website.
The Advantages of Using Standards for Data Messaging
Using industry data standards such as ACORD XMLife delivers a significant strategic advantage. The need for a robust and flexible format is particularly evident as disparate systems and users require the ability to access and utilize data stored in multiple formats. It starts with a standard data model and then constructing standard messaging. The ACORD data model for life insurance has matured over the years, yet continues to grow and change with new life insurance products being introduced into the marketplace and refined messages to transact business today. The impact is enormous. With XMLife, every participant in the value chain—agents, agencies, carriers and service providers—can streamline their paper-intensive processes and standardize the way in which they interact and exchange information. The benefits of using data standard messages are reduced costs, speed to market, and eliminating redundancy in data entry.
The Principal Standard Transaction Messages for Life Insurance
ACORD Transaction Number and a General Description
111—Quote/Illustration Request
103—eSubmit a New Life Insurance Application
121—Service Requirement Order to a Paramed or other Service Provider
128—Licensing and Contracting Submission
1125—Pending Case Status
1122—Service Requirement Order Status
1128—Licensing and Appointment Status, Renewal and Termination
1206—Electronic Commission Statement
1203—Inforce Transaction
Blockchain is a Disrupter of Insurance Data Exchange
Several of the standard message transactions and data exchanges as we know them today will be retooled using Blockchain with Smart Contracts. The transformation will not happen until consortiums are established. The participation is the biggest challenge, not the technology. There are already initiatives underway such as the consortium being created through the efforts of the partnership between LIMRA and RiskBlock, who already have several life carriers onboard. Many of the business cases discussed are: Agent Llicensing and contracts, underwriting, health records, 1035 Exchanges, commission schedules, and death register for claims. The benefits of blockchain include a trusted environment (secure) where two parties can transact directly with each other without the need for a trusted third-party. Eliminating fraud, abuse or risk of double-spending because a blockchain contains a verifiable record of every single transaction ever made. Blockchain is known for its infamous Distributed Ledger, which is a peer-to-peer network that records a public history of transactions retaining a secure source of proof that the transaction occurred. Also, a key benefit is speed because the blockchain enables the near real time settlement of recorded transactions, removing friction and reducing risk.
It all comes down to joining the current eCommerce marketplace. The property and casualty world has made it very consumer friendly. You can download the Geico App, for example, on your smartphone and run a quote for auto insurance, complete an application, and then have your policy delivered right on your phone quick and easy. A similar experience exists in the life insurance world for an agent or consumer running a term quote on a mobile device like a smartphone or tablet, then completing an eApp with eSignature. A process is triggered ordering MIB, MVR and RX services with the information dumped into an underwriting engine that tabulates a score. If the score is favorable, then a policy is auto-issued, eDelivered and commissions are paid. This is all made possible because data seamlessly travels to and from all these systems using Life Standard Data Messages.