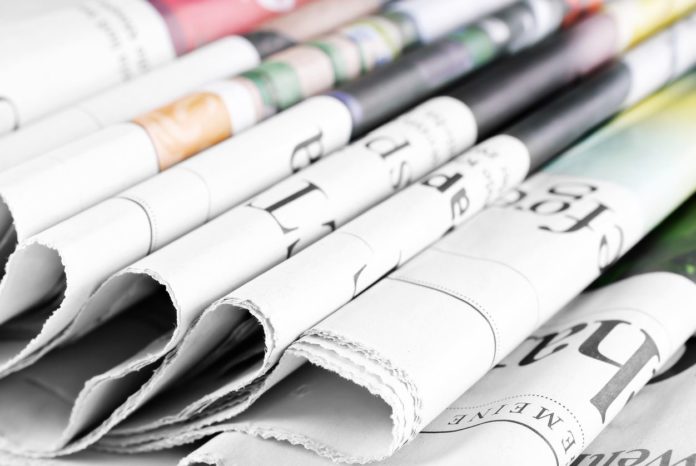 Amalgamated Life Insurance Company, a leading provider of comprehensive insurance solutions, announced the appointment of Ray Moore as sales executive, Voluntary Worksite Products. Moore will be marketing Amalgamated Life's voluntary worksite products across the U.S. Southern Region. He brings over two decades of senior level, specialized sales experienced in employee benefits and a proven track record in driving substantial revenue growth within the financial and insurance industry. His broad skills, which range from value-based selling, market trend analysis and contract negotiations to account management, team management and development, proposals and presentations, will be instrumental in his new role.
Prior to joining Amalgamated Life, Moore served as vice president, Field Operations and Sales at Employee Benefits Systems, Inc. (Houston, TX), where he managed the full scope of lead generation, client relations, and effectively driving new business development. As part of his sales leadership, he routinely made high-level presentations before large corporations and monitored all product training to assure a strong sales focus.
Moore's career also included roles as regional vice president at Transamerica Worksite Marketing (Raleigh, NC), where he managed operations, served as the liaison between field and administrative staff, and established and maintained broker relationships. He also served as director, Employee Benefits with FinCor Solutions, Inc. (East Lansing, MI) and assistant vice president, Sales and Marketing with Bankers Security Life (Arlington, VA).
Moore's advanced education includes Business Management and Marketing studies at Texas Christian University (TCU). He is ACA Certified from the National Association of Health Underwriters (NAHU).
Amalgamated also announced that Bruce Van Ryn has joined the company as a sales executive, Voluntary Worksite Products. Van Ryn will be marketing Amalgamated Life's voluntary worksite products in MI, IN, WI, MN, SD and ND. A results-driven executive, Van Ryn brings over 25 years of senior level experience in insurance and benefit sales, as well as an entrepreneurial background having led his own marketing firm specializing in sales lead generation.
Van Ryn most recently served as a senior benefits consultant with Grand Companies (Grandville, MI), where he provided consultation, enrollment and employee benefits solutions to brokers and clients. While there, he leveraged technology, communications and on-site support to effectively address enrollment challenges. He also conducted various educational presentations to brokers, employers and employees to convey the financial security and peace of mind that cost-effective insurance products provide.
Van Ryn also served as district sales coordinator with AFLAC (Columbus, GA), where his accomplishments included achieving annual sales quotas and Leadership Conference sales goals and writing the most new policies in the Michigan District in 2015. Additionally, his career included his role as district general agent for Colonial Life & Accident Company (Columbia, SC). As President and CEO of Van Ryn Associates, Inc. (Grandville, MI), a marketing firm he founded, he helped manufacturers in the marketing and sales of their products through nationwide distribution networks.
Van Ryn holds a Bachelor of Arts, Business Administration from Calvin College.
Further, Amalgamated announced the appointment of Howard Gertner as sales executive, Voluntary Worksite Products. Gertner, will be marketing Amalgamated Life's voluntary worksite products in CO, NV, UT, MT, WY, NE, ID, MO and AZ. He brings a proven track record spanning almost three decades in voluntary worksite, insurance and related offerings. His achievements on behalf of former employers include successfully building market share in underperforming territories, and increasing sales of worksite and voluntary product through direct sales to employers and broker distribution channels.
Directly prior to joining Amalgamated Life, Gertner served as vice president of Sales at United Group Programs (Denver, CO), where he built powerful relationships with brokers, consultants and national strategic partners to sell the company's medical benefits programs, coverage plans and worksite ancillary programs. Other recent positions held by Gertner include his roles as sales representative with Reliance Standard Life Insurance (Denver, CO), where he implemented open enrollment meetings that consistently achieved 90 percent enrollment numbers, and agency development manager with Colonial Life & Accident (Sunrise, FL), where his responsibilities included building and strengthening broker relationships, as well as overseeing 10-15 sales agents and driving their sales success. In addition to these positions, Gertner has held several other sales executive and management roles with various insurers and health plans
Gertner holds an Associates of Arts and Sciences in Zoology from Santa Fe College.
Founded in 1943, Amalgamated Life Insurance Company has since grown into a leading provider of comprehensive insurance solutions operating in all 50 states and the District of Columbia. The company provides competitive group products including term life, medical stop loss, disability and specialty drug cost management, as well as voluntary products such as accident, accidental death and dismemberment, critical illness, dental, disability, hearing, ID theft, legal, portable term life and whole life, among others. Since 1975, Amalgamated Life Insurance Company has consistently earned the "A" (Excellent) Rating from A.M. Best Company attesting to its strong fiscal position. The Company is a member of the Amalgamated Family of Companies which also includes: AliCare, a third-party administrator; AliCare Medical Management, a medical care management firm; AliGraphics, a full-service printing and graphics firm; and Amalgamated Agency, a property and casualty brokerage. For more information, visit: www.amalgamatedlife.com.