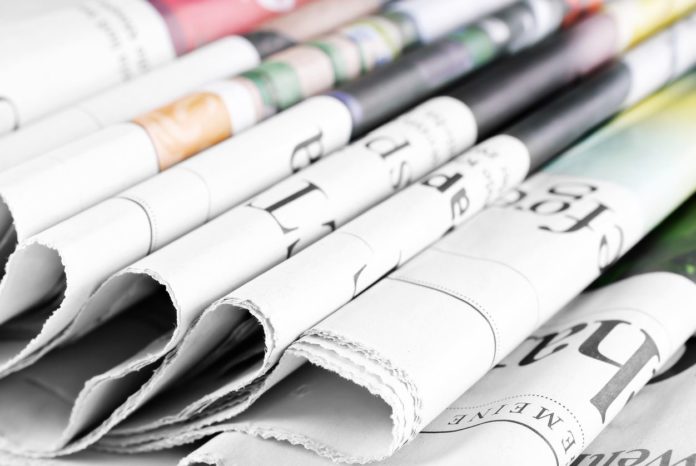 Madison-based mutual life insurance company, National Guardian Life Insurance Company (NGL), is pleased to announce Lori Gubash and Ginger Wolf joined the Specialty Insurance Markets (SIMs) team as national sales vice presidents. Gubash and Wolf will focus on maintaining and developing strategic partnerships with current and potential marketing organizations and agents. They will have key leadership roles on the SIMs team implementing marketing plans designed for sales and profit growth.
Wolf will focus on NGL's group products line of business, including dental, vision, GAP, limited benefit medical, etc. Gubash will focus on NGL's individual products line of business, including EssentialLTC (long term care) and Medicare Supplement.
"We are excited to have Lori and Ginger join our team. They bring over 30 years of insurance experience to NGL. They are results-oriented individuals with a proven success in business leadership and insurance/health care sales," said Patrick M. Juarez, NGL vice president and director of Specialty Insurance Markets.
Gubash joins NGL from Newman Long Term Care in Minneapolis, MN (a wholly-owned subsidiary of Thrivent Financial) where she was most recently a national sales director. In this multi-faceted role she increased the organization's footprint from the Midwest to 48 states. She also helped to increase sales year over year. Gubash's insurance background includes disability, life, accident, cancer, critical illness and supplemental health insurance.
"I am pleased to join NGL during this time of growth and look forward to building brand recognition for the individual portfolio of products in the marketplace. The strength and stability of NGL along with its Midwestern values is a story I'm excited to share with agencies throughout the country," said Gubash.
Gubash holds a Bachelor of Arts degree in Business Management from The College of St. Scholastica. She holds her CLTC designation and also teaches the LTC four hour re-certification course in Iowa, Minnesota and Wisconsin. Gubash is also licensed in life and health insurance. Gubash has her LILI (Leadership in Life Institute) certification from NAIFA (National Association of Insurance and Financial Advisors) and holds her FIC certification (Fraternal Insurance Counselor).
Wolf was most recently chief of business strategy at Security Administrative Services, LLC and director of business sales and manager of commercial sales at Security Health Plan of Wisconsin based out of Marshfield, WI. Wolf directly oversaw sales and developed successful strategies to achieve financial and growth goals for the commercial business. Wolf's expertise is in managing broker distribution channels, achieving sales production goals for product lines including life, short-term disability, long-term disability, stop loss and dental.
"I am thrilled to join such a strong organization. My addition to the NGL team demonstrates the company's commitment to growth. I look forward to bringing my industry experience to NGL to provide additional growth opportunities and outstanding service for our existing partners and future partners," said Wolf.
Wolf holds a Bachelor of Business Administration from Cardinal Stritch University. She is licensed in health and life/accident insurance.
National Guardian Life Insurance Company is not affiliated with The Guardian Life Insurance Company of America a/k/a The Guardian or Guardian Life.
Information about NGL can be found at www.nglic.com; Facebook: Facebook.com/NGLIC and LinkedIn: https://www.linkedin.com/company/national-guardian-life-insurance-company.