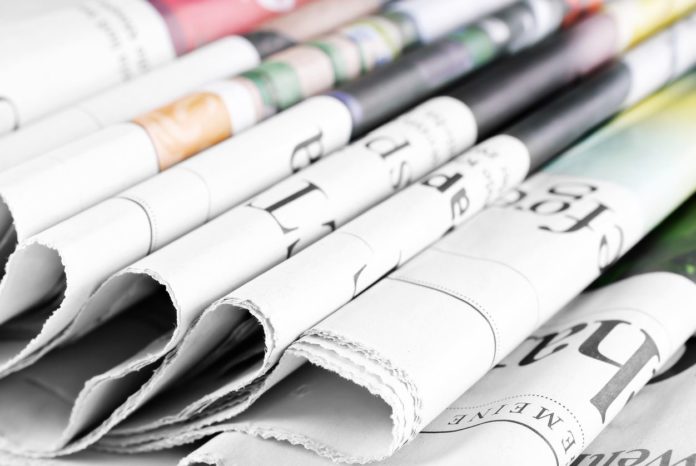 OneAmerica® recently announced the hiring of Tim Bischof as senior vice president and chief actuary. Bischof, a 25-year industry veteran, began his role on June 15. As chief actuary, Bischof will oversee valuation, modeling, reinsurance and actuarial reporting, as well as provide pricing and experience oversight. Bischof will also partner to further develop the OneAmerica actuarial community.
"Tim brings a significant track record of success and superb life industry experience to augment our ongoing growth," said OneAmerica Chief Financial Officer Andrew Michie. "He has a passion for talent development, and we anticipate his immediate influence as we navigate the new normal in 2020."
Bischof has served in multiple roles at CNO Financial Group in Carmel since 2001, including senior vice president, Corporate Actuarial and Enterprise Risk Management, and head of Corporate Development. His responsibilities have included overseeing asset liability modeling, valuation, projections, model governance, reinsurance, risk analysis and governance, and actuarial programming. His previous experience also included work with Indianapolis Life Insurance Co./AmerUs and Cigna Corp.
"I am humbled to join a company with rich traditions and a solid financial foundation that serves their customers with a long-term performance perspective," said Bischof. "I look forward to joining an outstanding actuarial team and contributing to the OneAmerica success story."
Bischof is a Fellow of the Society of Actuaries and a member of the American Academy of Actuaries. He earned a master's degree in statistics from the University of Iowa and a bachelor's degree in mathematics and education from Rockhurst University.
David Brentlinger, a seasoned 18-year OneAmerica leader who has served as chief actuary/chief risk officer for the company, will continue in the chief risk officer role, while Bischof will assume the chief actuary duties. Both Bischof and Brentlinger will report to Michie.
A national provider in the insurance and financial services marketplace for more than 140 years, the companies of OneAmerica help customers build and protect their financial futures.
OneAmerica offers a variety of products and services to serve the financial needs of their policyholders and customers. These products include retirement plan products and recordkeeping services, individual life insurance, annuities, asset based long-term care solutions and employee benefit plan products.
Products are issued and underwritten by the companies of OneAmerica and distributed through a nationwide network of employees, agents, brokers and other sources that are committed to providing value to our customers. To learn more about products, services and the companies of OneAmerica, visit OneAmerica.com/companies.