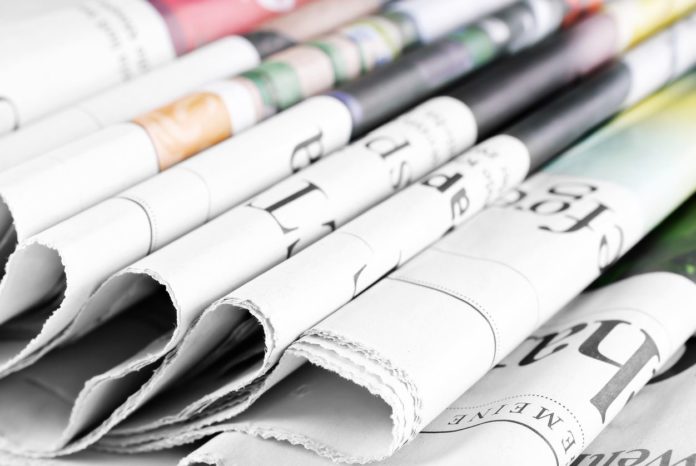 OneAmerica® recently announced the hiring of two accomplished industry veterans to fill key underwriting roles.
Christine Coburn has joined OneAmerica as vice president of underwriting in support of the company's Employee Benefits line of business, bringing to the role more than two decades of executive experience with key industry influencers.
As vice president of underwriting, Coburn is responsible for the business risk management, growing and renewing in-force business, working with sales representatives and distribution partners, and leading a team of policyholder-minded professionals. A native of Maine, she started her career with Unum in 1988 and has worked in the industry ever since, honing her group and voluntary coverage knowledge at providers like Sun Life Financial and, most recently, in her role as vice president of National Accounts at Prudential Financial.
"Chris has a demonstrated history of leadership in developing talent, improving the customer experience and implementing efficiencies," said Jim McGovern, senior vice president for Employee Benefits at OneAmerica. "Her work developing and executing business strategy throughout her career has been a key driver of profitable growth. We are thrilled that she's joined us at OneAmerica."
Coburn is operating from the OneAmerica office in Portland, ME, alongside claims and underwriting professionals who serve the employee benefits team.
"What drew me to OneAmerica was the people, culture and opportunity to be part of a growing employee benefits business," said Coburn. "Combine that with a leadership team that is committed to disciplined and profitable growth, and we're in a great position to continue to be the carrier of choice for brokers serving companies and organizations of all sizes in Middle America."
Coburn is a graduate of Husson University in Bangor, ME.
Susan Hennis has joined OneAmerica® as chief underwriter in support of the company's highly regarded Insurance, Life and Financial Services line of business, bringing more than two decades of experience in life and health underwriting to the role.
As chief underwriter, Hennis will lead a team of 25, including the medical director, acting risk manager, and 20 other policyholder-minded financial professionals who oversee product performance and underwriting guidelines.
"In addition to her strong underwriting knowledge, Susan brings superb communication skills and a comprehensive understanding of field relationships to this role," said Dennis Martin, president of Insurance, Life and Financial Services (ILFS) at OneAmerica. "We are thrilled to have Susan join our growing team as we gain momentum. I'm confident that she will add great value and position us for continued growth."
Prior to coming to OneAmerica, Hennis served numerous key roles in a 19-year tenure at COUNTRY Financial in Bloomington, IL, most recently working as manager of underwriting quality.
"What drew me to OneAmerica was its culture," said Hennis. "The close-knit nature of the company and the welcoming feel makes it so inclusive. It's clear that the people of the company are important to the leadership of the company, and I found it impressive how they approach associate engagement."
Hennis draws on deep experience in underwriting and as a leader, but she is looking forward to new opportunities unique to OneAmerica.
"I am excited to start something new," said Hennis. "The team's deep level of knowledge impressed me, and the product portfolio that OneAmerica offers in niche markets intrigued me."
Hennis serves as the president of the Midwestern Underwriting program committee and is on the Association of Home Office Underwriting (AHOU) education committee among distinguished roles.
Hennis is an alumna of Iowa State University in Ames, IA, where she earned a Bachelor of Arts. Hennis began her career in underwriting at Principal Financial Group directly after graduating college. She's earned the CLU, FALU and FLMI designations.
A national provider of insurance and financial services for more than 140 years, the companies of OneAmerica help customers build and protect their financial futures. OneAmerica offers a variety of products and services to serve the financial needs of their policyholders and customers. These products include retirement plan products and recordkeeping services, individual life insurance, annuities, asset-based long term care solutions and employee benefit plan products. Products are issued and underwritten by the companies of OneAmerica and distributed through a nationwide network of employees, agents, brokers and other sources who are committed to providing value to customers. To learn more about OneAmerica's products, services and the companies of OneAmerica, visit oneamerica.com/about-us/companies-of-oneamerica.
OneAmerica® is the marketing name for the companies of OneAmerica.