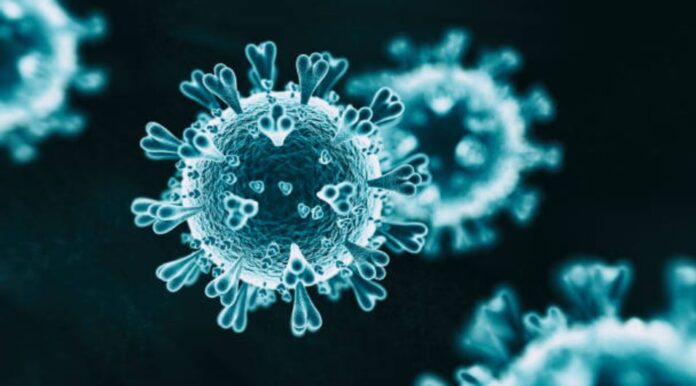 America, and indeed the world, is in the stranglehold of a virus (COVID-19) with a positive-sense single-stranded RNA genome, 340 picometre in size.1 (A picometer is equal to one trillionth of a meter.) The worldwide disruptive impact of this miniscule organism is historical.
The NBA suspended its season after a top player tested positive for COVID-19. The next day, the NHL, MLB, MLS, U.S. Soccer, and multiple tennis associations followed suit. The NCAA canceled all its spring and winter championships, including the March Madness basketball tournaments for both men and women. The Masters Tournament, golf's first major championship of the year, was postponed because of the coronavirus outbreak.
Schools switched to virtual classrooms. Religious services also moved on-line. Businesses told their employees to work from home.
Question: With everyone sequestered in their homes, is this an opportunity or a disaster for independent financial professionals? In other words, if you are separated from current and prospective clientele, are you shut down?
Answer: Only if you choose to be.
Inspiration from Past and Present Overcomers
John Bunyan's Pilgrim's Progress is one of the ten most published books of all time. It has been translated into more than 200 languages and has never been out of print.2
After twelve years of imprisonment, in Bedford, England, John Bunyan was released in 1672. Bunyan found prison to be a painful but fruitful gift. He used the time locked behind bars to write, study and to correspond with others. It was in prison that he wrote Pilgrim's Progress.
Consider Aleksandr Solzhenitsyn, three hundred years later, who, like Bunyan, turned his imprisonment into a world-changing work of explosive art, including One Day in the Life of Ivan Denisovich.
After his imprisonment in the Russian gulag of Joseph Stalin's "corrective labor camps," Solzhenitsyn wrote, "I turn back to the years of my imprisonment and say, sometimes to the astonishment of those about me: 'Bless you, prison, for having been in my life!'"3
Or consider the modern-day example of Joni Eareckson-Tada. Tada broke her neck in a diving accident when she was 17. Her spinal cord was severed and she became paralyzed from the shoulders down. She has limited arm motion but can't use her hands or her legs. In addition to her quadriplegia, she suffers from chronic pain. If that was not enough, she began battling breast cancer in 2010. This woman of faith and determination is an author, host of a nationally-broadcast radio show and the recipient of six honorary doctorates. All of this while trapped inside a broken body.
Recently, Tada recorded a calming word during the Coronavirus pandemic. She said, "I am an aging quadriplegic with fragile lungs and an immune system which can be easily compromised. Nevertheless, there is absolutely no reason to be caught up in the panic or blame."4
Point: Restricted from seeing people, having limited access to others, and being confined themselves, these people found the motivation to use their circumstances to do their best work. You can too!
Thriving Amid Crisis
There is one simple way to continue building your business, your reputation and your relationships during times of quarantine, sequester and distance: Communication.
Here are three suggested communication approaches you can implement now.
Make phone calls just to check in on your clients to see how they are faring. They have not only been anxious about their physical health. The market volatility (historic drops and increases) triggered intense anxiety. Build on your relationships by showing care.
Use Zoom, Facetime, Facebook Messenger or Google Hangouts to schedule a policy review with any client you have not seen in several years. A policy review could potentially help find money to pay for the unexpected expenses they may have incurred. Reconnect and discover new sources of income.
Schedule conference calls for investment clients and invite people to join the calls who are product, tax or other experts. Your clients are suddenly faced with increased uncertainty. One thing they should consider at such times is how to create certainty. If you do not discuss annuities and life insurance with them, who will? If you are not knowledgeable in these products, partner with someone who is.
Summary
In this wild, historically unique, time, independent financial professionals can shine the light of reason, calm, planning and perspective into their clients' anxious lives. The reason most people get into our business is because they care about people. If ever there was a moment to demonstrate care, through proactive and intentional communication, it is now. This may be a chance in a lifetime for you to distinguish yourself from all other financial professionals and to build an indestructible reputation.
I wonder if years from now, when you look back on 2020, you will say, "Bless you, Coronavirus, for having been in my life!"
References:
The Gulag Archipelago, vol. 2, 617.