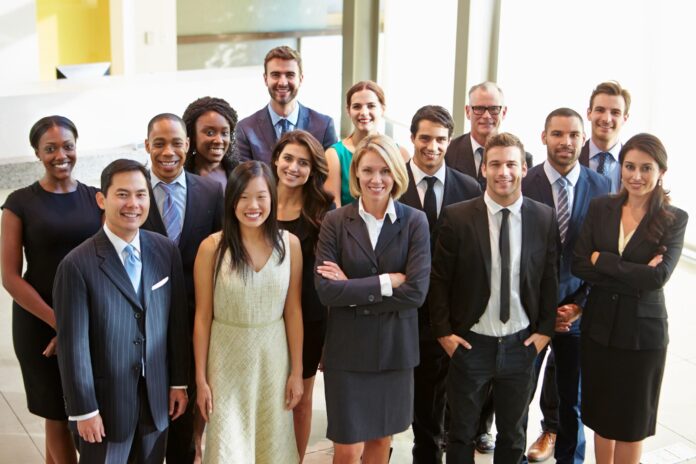 From short-term budgeting to long-term goals, financial wellness is getting a lot of buzz in the world of workplace benefits. And rightfully so, as more employers are stepping up to help their employees address a major workplace concern: Financial stress.
Student loan assistance, personal finance coaching and other emerging financial wellness incentives certainly address important issues and help build attractive benefit packages. But jumping to the next big thing in benefits often overlooks the role mainstream insurance coverages can play in reducing financial stress. Voluntary benefits, like supplemental health and long term care insurance, are key to a more strategic and holistic approach to address the root causes of financial stress that are often shared by more employees.
Try changing how employers think about financial wellness programs. Show them that insurance can work alongside other wellness benefits to help employees reduce stress and better manage their short and long-term financial situations. Let these four facts help you tell the story.
1) More employees than ever are stressed about their finances.1
And that number is growing across all generations. Workers are worried about having enough savings for emergency expenses, making monthly loan payments, saving for retirement and other living expenses—and they're bringing those worries into the workplace.
One-third of employees are distracted by their finances while at work, with half of those affected losing three hours of work or more each week to their personal financial issues.2 And when financial stress distracts workers, employers also feel the effects through low productivity, increased absenteeism and in key areas like employee retention. As more employees turn to employers for financial wellness support, multiple reports have shown that stressed employees are more likely to change jobs for another employer that they believe is more invested in their financial well-being.
2) People are more worried about being able to afford an unexpected medical bill than any other household expense.3
Why are unexpected medical bills the source of so much stress? You've probably heard the popular statistic that 40 percent of Americans don't have the cash to pay an unexpected expense and instead would opt to pay by credit card.4 And a recent report by PwC found that almost half of employees don't have $1,000 saved for emergencies.5
Both statistics make it easy to understand how a trip to the ER with a broken bone or just a night or two in the hospital can disrupt someone's ability to pay their bills, boost their savings account, or manage their credit card debt. And financial issues can quickly escalate if they lose wages from missing work. Hence the stress. This is where worksite supplemental health benefits can have an important role in an employer's financial wellness package:
Accident insurance—cash benefits can help pay for uncovered medical expenses and unexpected out-of-pocket costs after an accidental injury.
Critical illness insurance—provides financial support to help with medical costs and daily living expenses when recovering from a serious illness like a heart attack, cancer or stroke.
Hospital indemnity insurance—helps pay for unexpected costs following a hospital stay.
Having a plan for unforeseen medical events can help provide a little peace of mind in place of financial stress. It can also help employees find the financial flexibility they need to save confidently, comfortably pay down debt and do more with their hard-earned money—without having to dip into their savings or retirement fund as a last resort.
3) Three out of every four workers are anxious about not having enough money to live comfortably during retirement, while more than one-third lack the confidence that they'll be able to retire at all.6
It's no surprise that retirement is a primary source of stress when it comes to long-term financial goals, largely due to unknowns like the right amount of money to save, future funds for health care costs and even potential long term care needs.
Today's workers have a greater awareness of the importance of long term care planning because they're getting a firsthand look at the challenges of providing care and the impact it has on entire families. Some 40 million people in the United States are serving as unpaid family caregivers, including 10 million millennials, according to the AARP. Workers of all ages have seen the shortcomings of their parents and grandparents when it comes to long term care planning, and they don't want to make similar mistakes.
In fact, 46 percent of workers want long term care insurance (LTCI), but just one in five employers offers LTCI as part of their benefits plan.7 With so much stress and countless question marks surrounding retirement, employers can use worksite LTCI to help provide their employees with answers. That way, employees will have a plan in place to help cover possible long term care needs, which will leave their retirement savings to provide for daily living expenses and other needs during retirement.
In short, worksite LTCI can help give employees a reason to feel secure about the future. Plus worksite LTCI products have evolved over the years to better fit today's market—they're easier to understand, offer flexible coverage with more preferred care options, and accessible to more families. The timing is right for LTCI to emerge as a forward-thinking worksite retirement solution.
1) Employers misjudge the importance of certain benefits to employees, which creates a benefit gap.8
To put it another way, they're falling short of employee expectations. Both small and middle market employers are underestimating the importance of supplemental health products and retirement planning (among other benefits) to employees. And while employers generally assume that insurance offerings are more important to older employees, a recent study by LIMRA found that older and younger workers place the same amount of importance on such coverages.9
Naturally this disconnect is causing a shortfall in the availability of worksite benefits that employees are demanding. The same LIMRA study found that hospital indemnity, critical illness, LTCI and accident products are some of the least available benefits to workers who want them—which suggests there's room for growth.
For producers and brokers, it's an open opportunity to reach businesses of all sizes and tell the story of how supplemental insurance products are in demand, can impact the daily lives of their employees and play an important role in a financial wellness strategy. And for employers, it's an opportunity to reshape their benefit offerings to help build a workforce that's financially secure, less stressed and more productive.
As more employers begin to explore the world of financial wellness benefits and put their employees on a path to reaching their financial goals, they'll increasingly need experts like you to navigate the market and find the right products to meet the needs of different demographics, lifestyles and priorities. The right positioning can make room in the conversation for traditional benefits and ensure they don't get left behind.
References:
PwC 8th Annual Employee Financial Wellness Survey, PwC, 2019.
Ibid.
Kaiser Health Tracking Poll – Late Summer 2018: The Election, Pre-Existing Conditions, and Surprises on Medical Bills. Kaiser Family Foundation, 2018.
Report on the Economic Well-Being of U.S. Households in 2017, Board of Governors of the Federal Reserve System, 2018.
PwC 8th Annual Employee Financial Wellness Survey, PwC, 2019.
2017 Financial Security National Survey of Private Sector Employed Adults, AARP.
Mind the Gap: Do Employers Understand Employees' Benefit Priorities?, LIMRA.
Ibid.
Ibid.