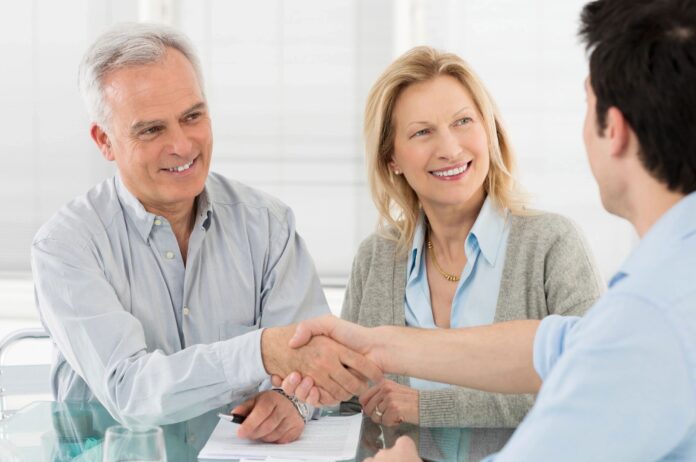 Helping clients prepare for retirement requires careful planning over many years. But what happens when that long-term approach is cut short by an early, unexpected retirement?
While many assume that may be unlikely to happen, think again. According to a recent study,* a surprising 50 percent of Americans say they retired earlier than expected, with the vast majority doing so for reasons outside of their control, including 34 percent who said they experienced unanticipated job loss and 25 percent who were dealing with health care issues.
This problem is likely to become exacerbated in today's environment with a combination of the COVID-19 pandemic and widespread economic strain. Baby boomers who may have had retirement on the horizon are now faced with retiring sooner than they had planned. And that is where it begins to get complicated.
In these cases, clients are starting retirement before they are truly "ready," and they are faced with spending more time (in some cases a lot more time) in retirement than their original financial strategy had accounted for.
So how can financial professionals help with the transition, and ease any worries clients may have about their finances as they reach retirement before they anticipated?
Planning for the unexpected
It all starts with making a plan for income in retirement that is flexible enough to adapt when a client's life scenario changes. People heading into unexpected retirement are dealing not only with big changes to their day-to-day lives, but also with the loss of a regular paycheck they depend on. They are switching from saving money to spending money. It can be a jarring shift from both a behavioral and psychological standpoint. Developing a retirement income plan as early as possible is critical as it can help clients understand where their money is going to come from, in turn, helping provide a greater sense of control—and even some normalcy.
In these situations, having a financial product that can provide guaranteed income in retirement can be an important part of this strategy. It can also help relieve fears about running out of money in retirement, since over half (56 percent) of people say running out of money before they die is one of their biggest worries.
Yet, this is not as simple as it appears. For most people, incorporating financial products that offer guaranteed retirement income isn't top of mind as a potential solution. The study found that only three in 10 not-yet retired people say they currently have a source of guaranteed income in their portfolio to help them meet retirement goals. While nearly four in 10 (39 percent) say they plan to purchase a guaranteed income product in the future, only three percent view it as a top priority.
Occasionally just the mentioning of the word "annuity" will be met with resistance. But guaranteed income products like annuities can help solve many of the financial issues that an unexpected retirement can present. Not only do they provide guaranteed lifetime income that can help address gaps due to no longer receiving a steady paycheck, but they can also provide a level of protection against market downturns for people starting an early retirement in a volatile market environment like the one we are in now and which may continue for some time.
Making a savings plan
For those who may be further out from retirement, like Gen X clients, boosting retirement savings should remain a priority. But 42 percent of those within 10 years of retirement say they are currently unable to put away any money for retirement and almost one-third (32 percent) say they are way too far behind on retirement goals to be able to catch up in time. Given the current environment, this may not be a surprise, but undersaving will significantly harm a retirement plan—especially if they may have to retire early.
The good news is it's not too late. Helping these clients build a savings plan, and even starting to create a flexible retirement income plan early, can help alleviate risks down the road if a client happens to have an earlier-than-expected retirement. And recent events should also serve as a reminder to younger clients that these types of events do happen, and now is the best time to prepare for and develop a strategy to help address these risks.
Taking the next step
We all envision retirement to be a carefree time, but when clients have to start retirement early for unfortunate reasons like job loss or health issues, it can put a grey cloud over the start of their golden years.
No matter what life phase clients are in, creating a strategy for taking income in retirement can help. Knowing that they have a stable, dependable, and reliable income stream can help them build confidence to manage any risks that come their way, no matter when they have to put their plan into action.
Annuity guarantees are backed by the issuing company
*Allianz Life conducted an online survey, the 2020 Retirement Risk Readiness Study, in January, 2020, with a nationally representative sample of 1,000 individuals age 25+ in the contiguous USA with an annual household income of $50k+ (single) / $75k+ (married/partnered) or investable assets of $150k.